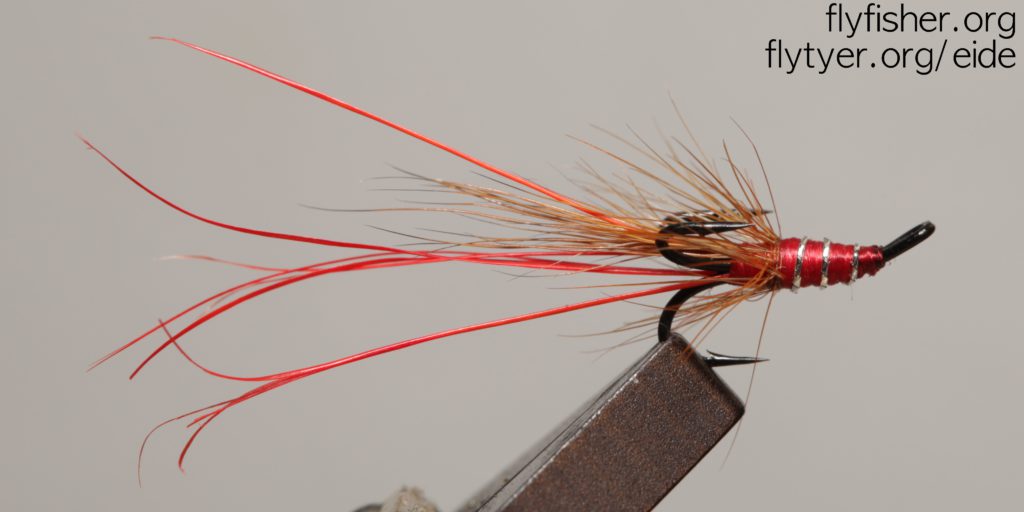 Hook: Partridge X2b #18
Thread: Sheer 14/0
Feelers: Boar
Tail: Brown Calf
Body: Sheer 14/0 Red
Hackle: Brown
Rib: Veevus XS
Every now and then you need to go small: the #18 francis is a example on just how small you can go when targeting salmon. I haven't fished this small, but for the 2017 season I'll have some smaller patterns tied up down to #18 to bring with me when I go north. The hook itself is well built when you have a closer look at it – for its size you can feel a strength that very few other hooks in this size can demonstrate. The small patterns is very popular on Iceland and up in norther Norway, so this is not something untested when targeting salmon.