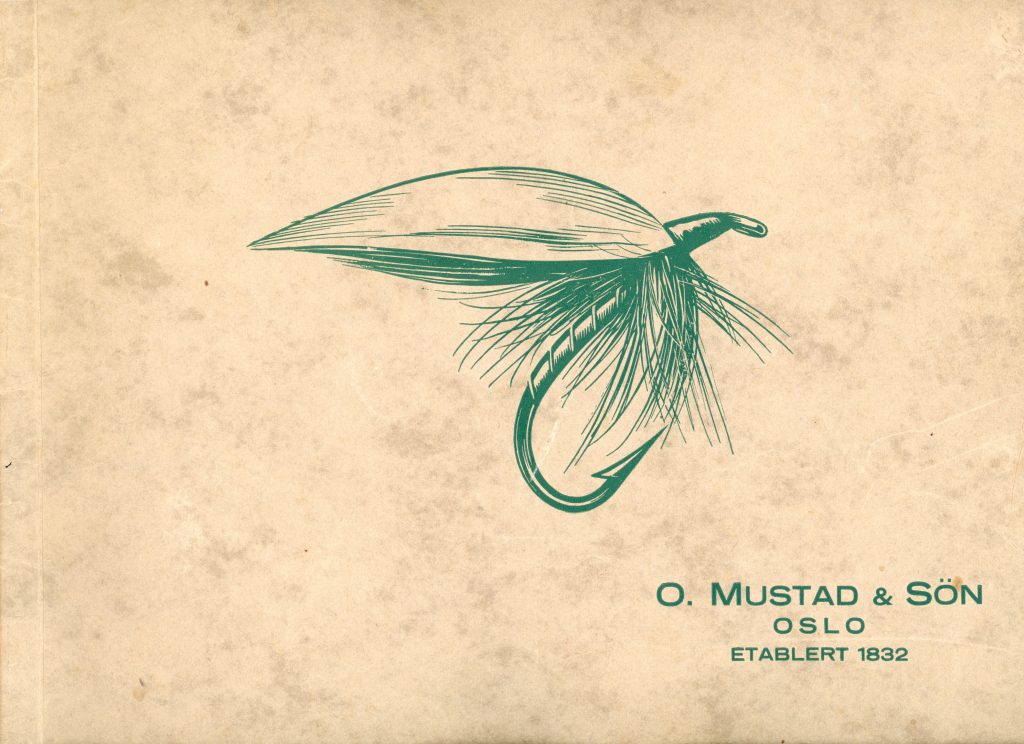 flypattern.org have been a place to gather up the patterns from classic books, trying to preserve the historic fly-patterns from the earlier days of flytying history. The intention have always been to start on other sources and ensure that important fly-pattern lists are gathered in one place, and today I have added a new and important one!
Mustad have defined a lot when it comes to fly/fishing hooks (see the Mustad listing on flyhooks.org), but they have also a long tradition of selling flies. The names and numbers when referring to the old Mustad patterns haven't been readily available, but a while back I stumbled over a old catalogue that showed itself to include a very comprehensive list of Mustad fly ID/pattern names.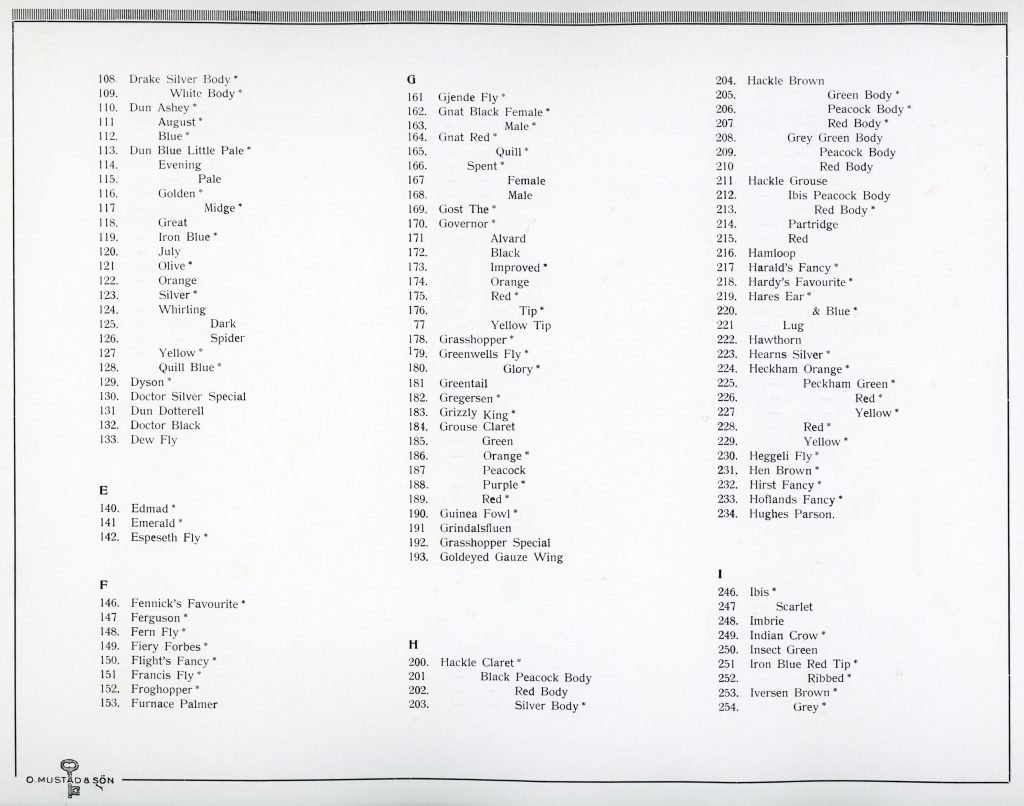 The catalogue is now scanned, and all the patterns illustrated in the catalogue (339 of them), are now available on flypattern.org: https://flypattern.org/authors/mustad/book/catalogue-trout-salmon-lit
You can expand and see the entire catalogue there, or download the PDF from the site (note: the PDF is 33MB and might take a while if you are on a slow network).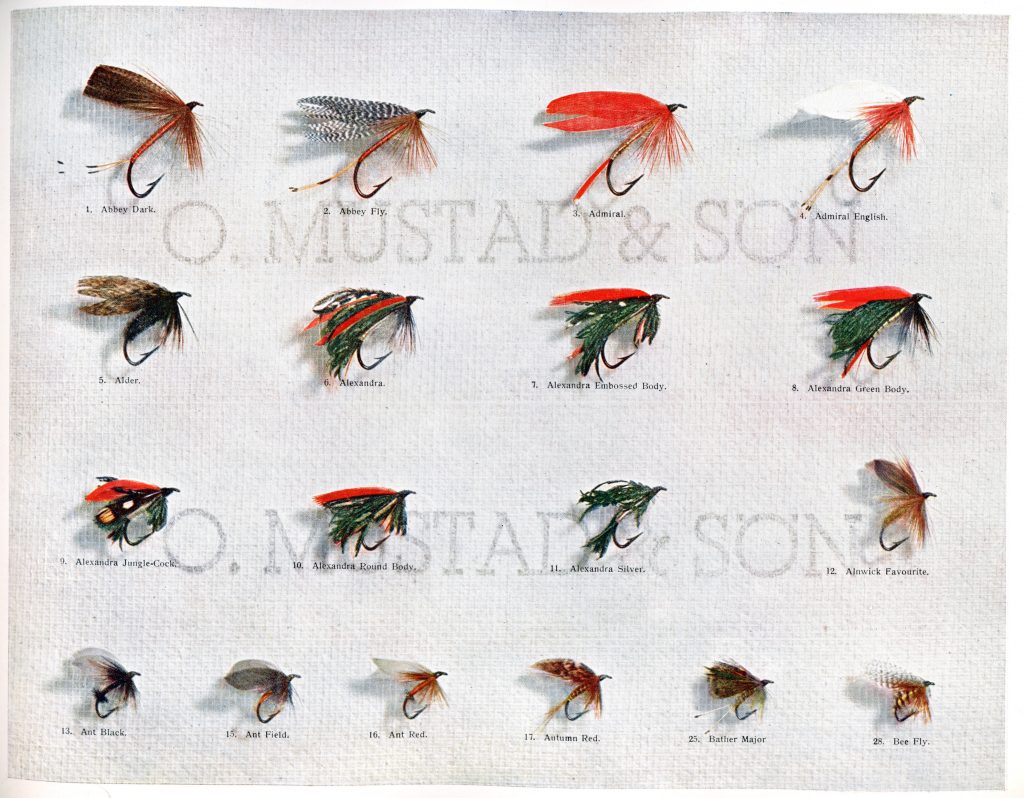 The 339 patterns in the catalogue that are illustrated are registered as patterns on the site with a closer look at each individual pattern. The remaining pattern names can be found in the individual plates that are scanned and showed on the site (I might create a page with all the patterns that are not illustrated later on, but not right now)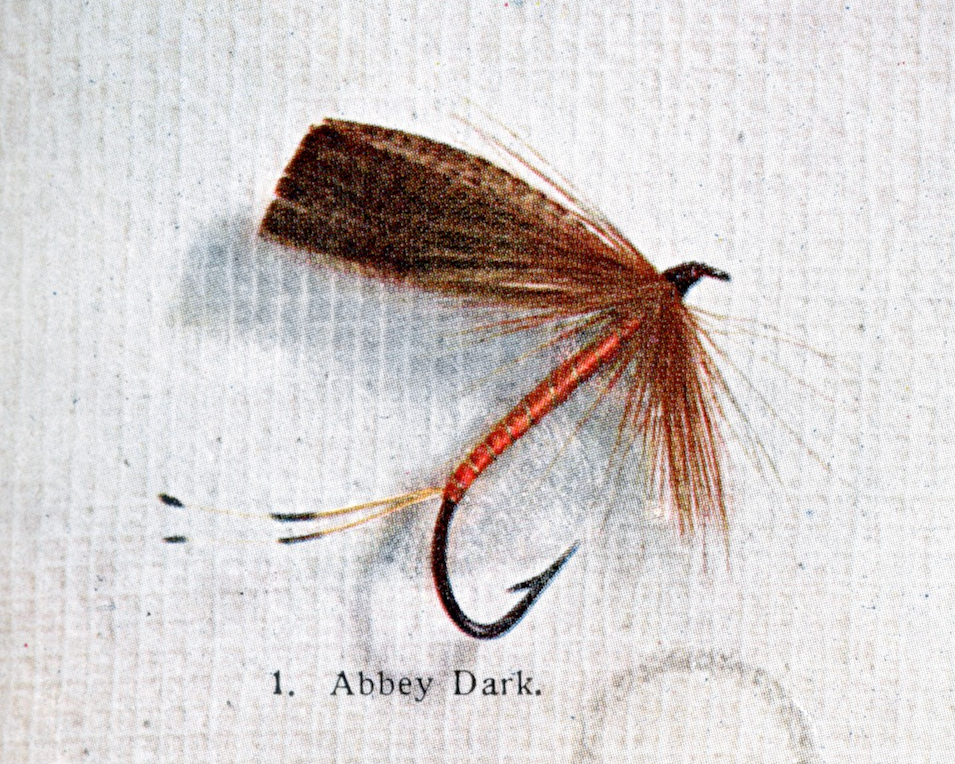 The quality of the pictures are not top-notch due to the source I had to work with, but they should give you a good indication on the pattern and how it should look like. I have not started writing up the material-list for each pattern, that is something for a very rainy day (and week….). For now the list is up and I hope it can be a good reference to you all!