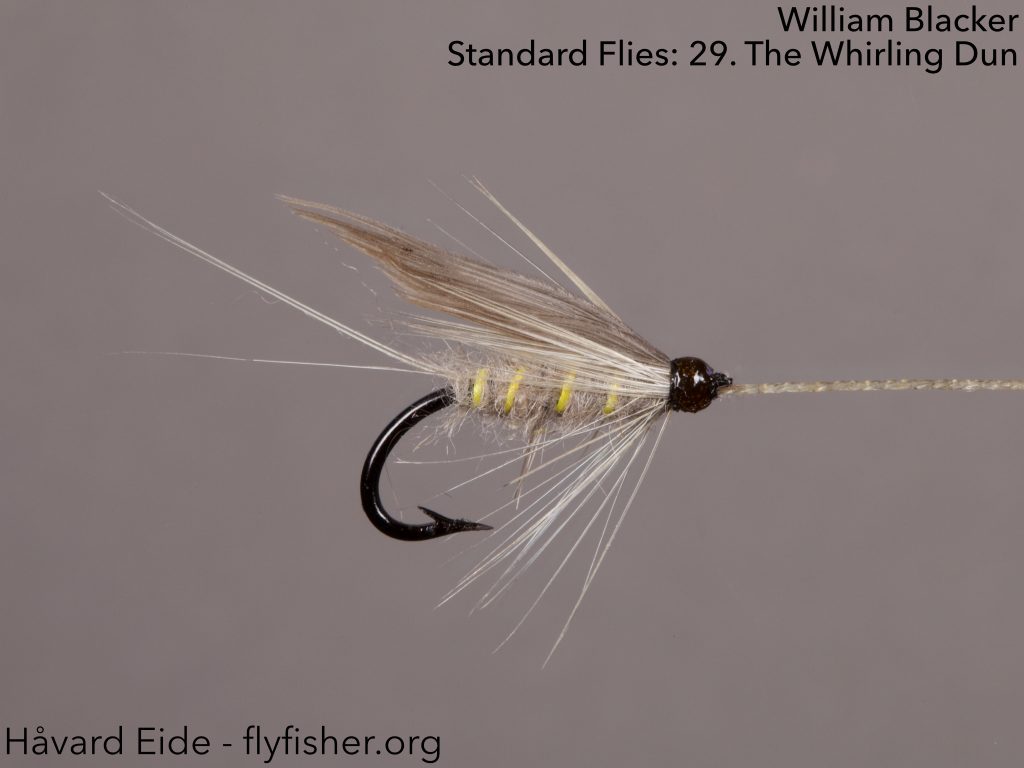 Tail: Dun, two fibers
Body: Water rat's fur
Rib: Yellow silk
Front-hackle: Dun
Wing: Starling
The Whirling Dun from The Art of Angling by William Blacker. The one above is tied in hand on a vintage blind-eye hook, while the three below all are tied for fishing on Ahrex FW580 #10.
Substituted water rat with a grey dubbing.