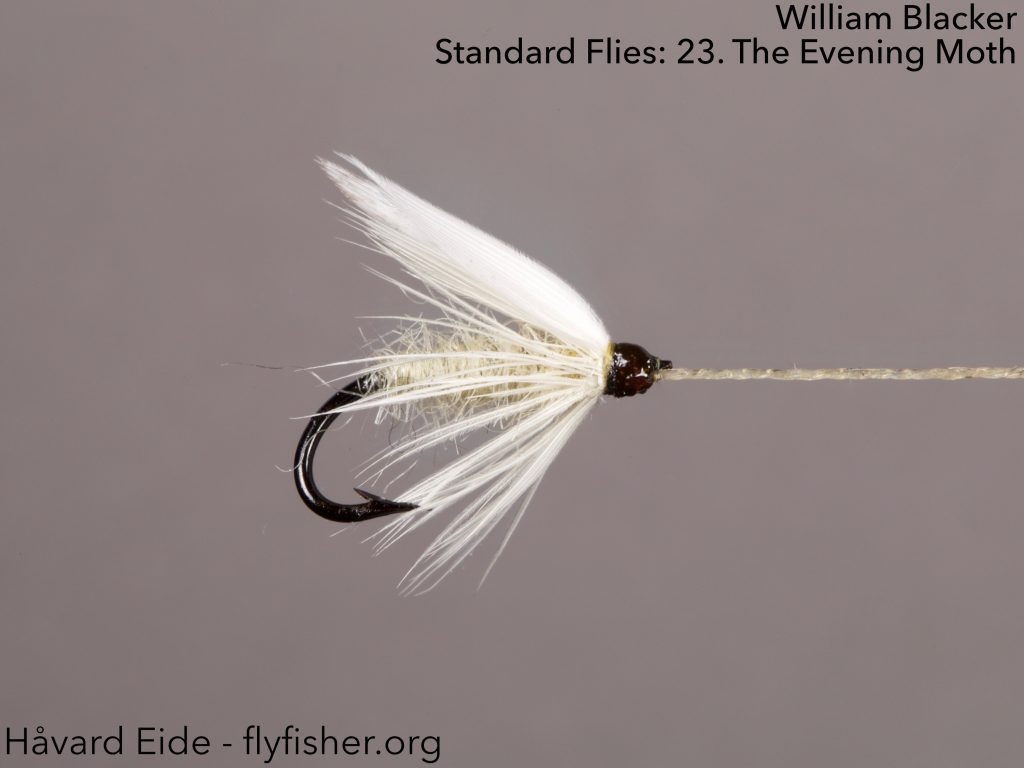 Body: Cream-colored mohair
Hackle: Same color as body
Wing: Owl's wing
The Evening Moth from The Art of Angling by William Blacker. The one above is tied in hand on a vintage blind-eye hook, while the three below all are tied for fishing on Ahrex FW580 #10.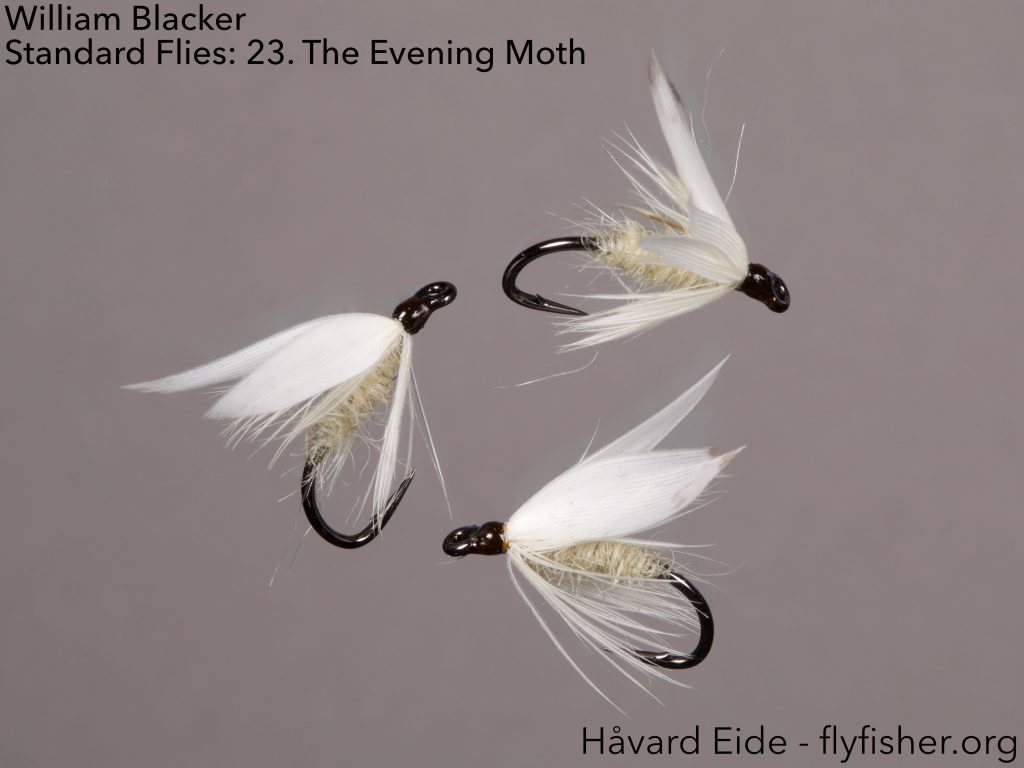 Here is a fly where most is just tied in the spirit of the original pattern: the body is cream-colored sealsfurn, the wing is norwegian grouse in winter-colors, with hackle to match the wing, not the body.