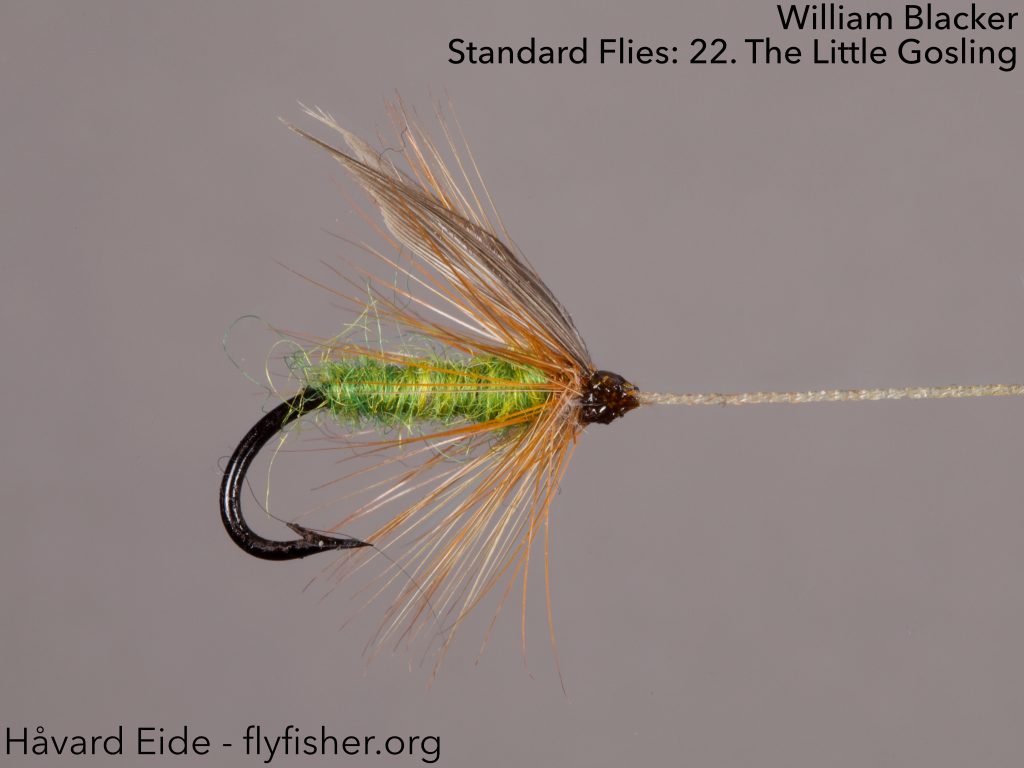 Body: Yellow green mohair
Legs: Red or cinnamon
Wing: Starling or bunting wing
The Little Gosling from The Art of Angling by William Blacker. The one above is tied in hand on a vintage blind-eye hook, while the three below all are tied for fishing on Ahrex FW580 #10.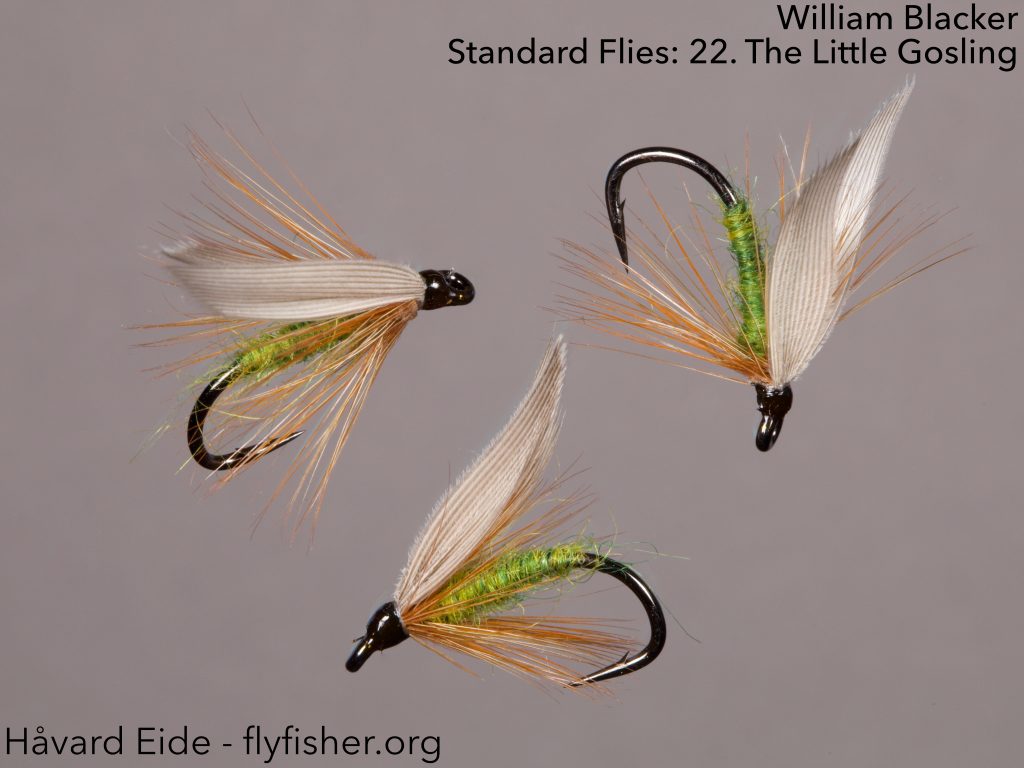 Don't mistake the "red" as what you would choose today on a modern pattern when a red hackle is used: use a brown-colored hackle, this is what was meant with red back then.