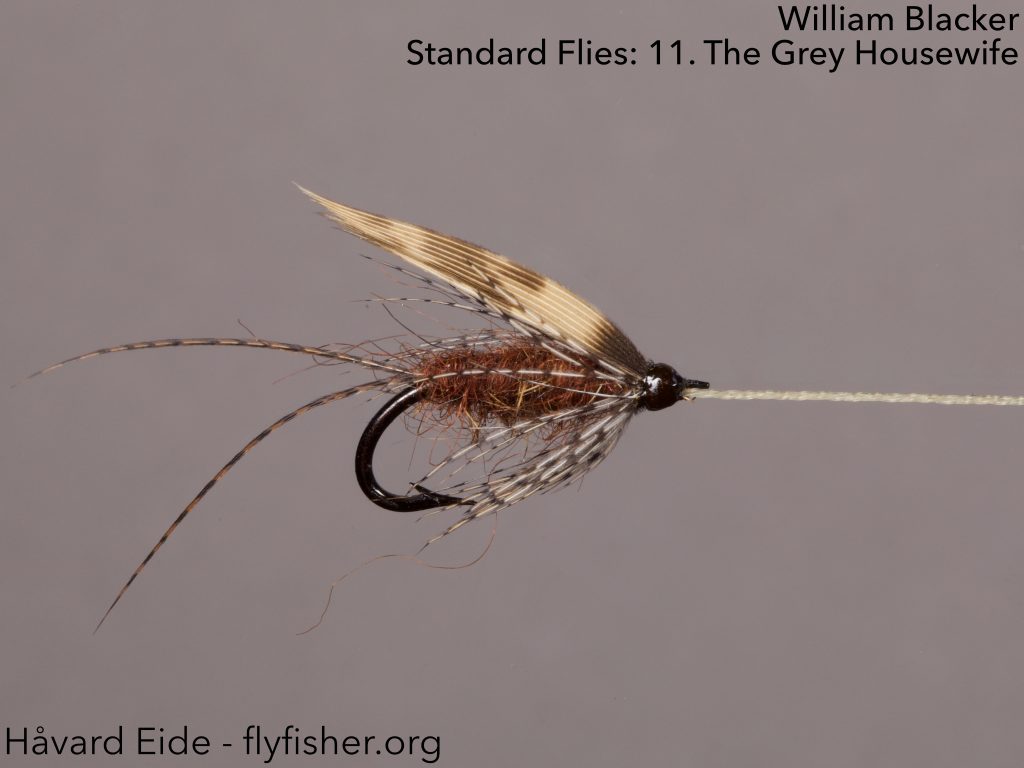 Tail: Mallard, two fibres
Body: Light brown mohair, mixed with hare's ear
Hackle: Partridge neck, or grey cock
Wing: Hen pheasant's wing, or grey drake
The Grey Housewife from The Art of Angling by William Blacker. The one above is tied in hand on a vintage blind-eye hook, while the three below all are tied for fishing on Ahrex FW580 #10.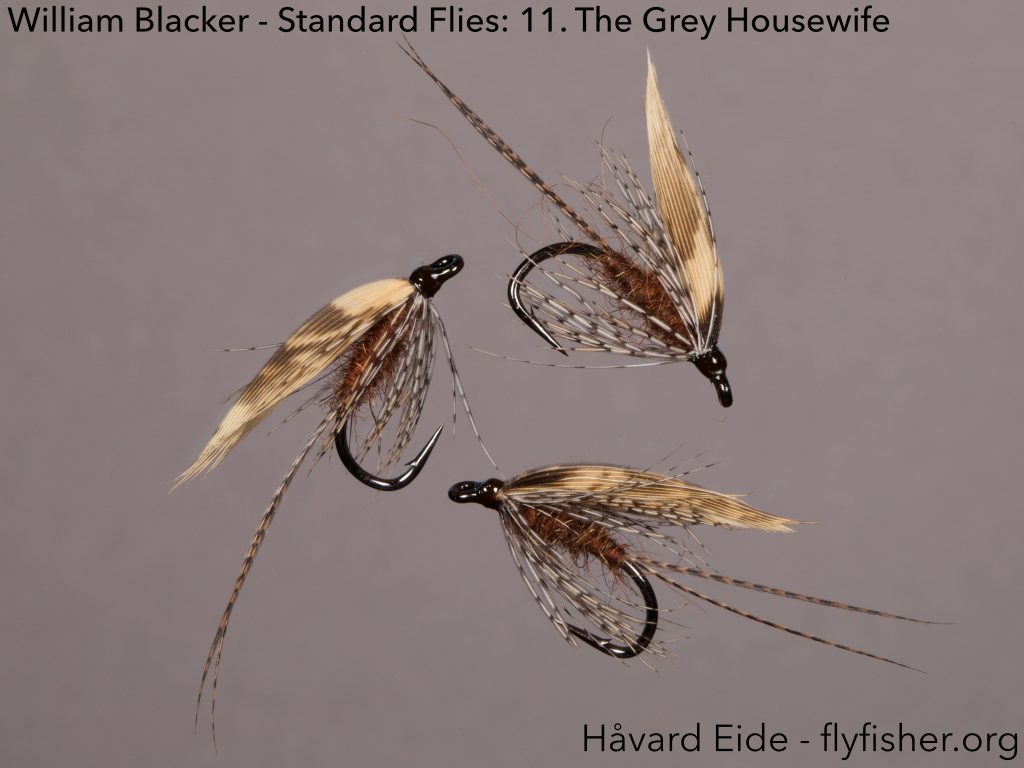 Of all the standard flies from Blacker this my favorites in terms of composition, color and all-round use. If I were to choose just one pattern to bring with me from this set it would be this one.