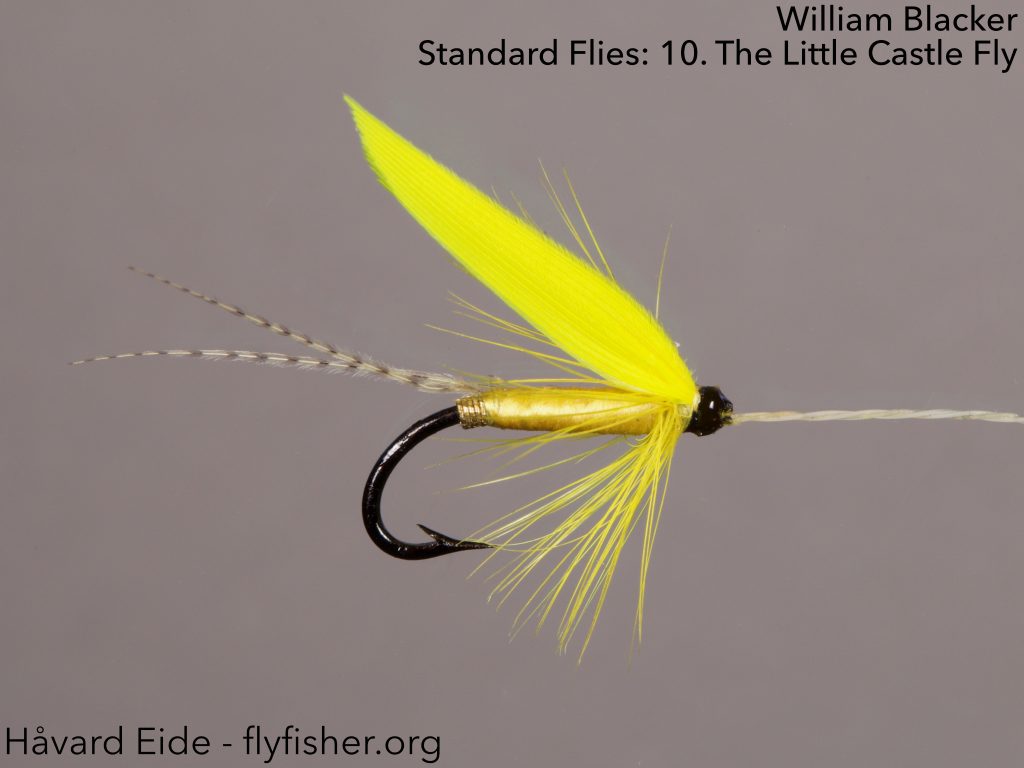 Tip: Gold
Tail: Two fibres of yellow mallard
Body: Yellow silk
Front-hackle: Yellow hackle at the shoulder
Wing: Thrush's wing, or yellow
The Little Caste Fly from The Art of Angling by William Blacker. The one above is tied in hand on a vintage blind-eye hook, while the three below all are tied for fishing on Ahrex FW580 #10.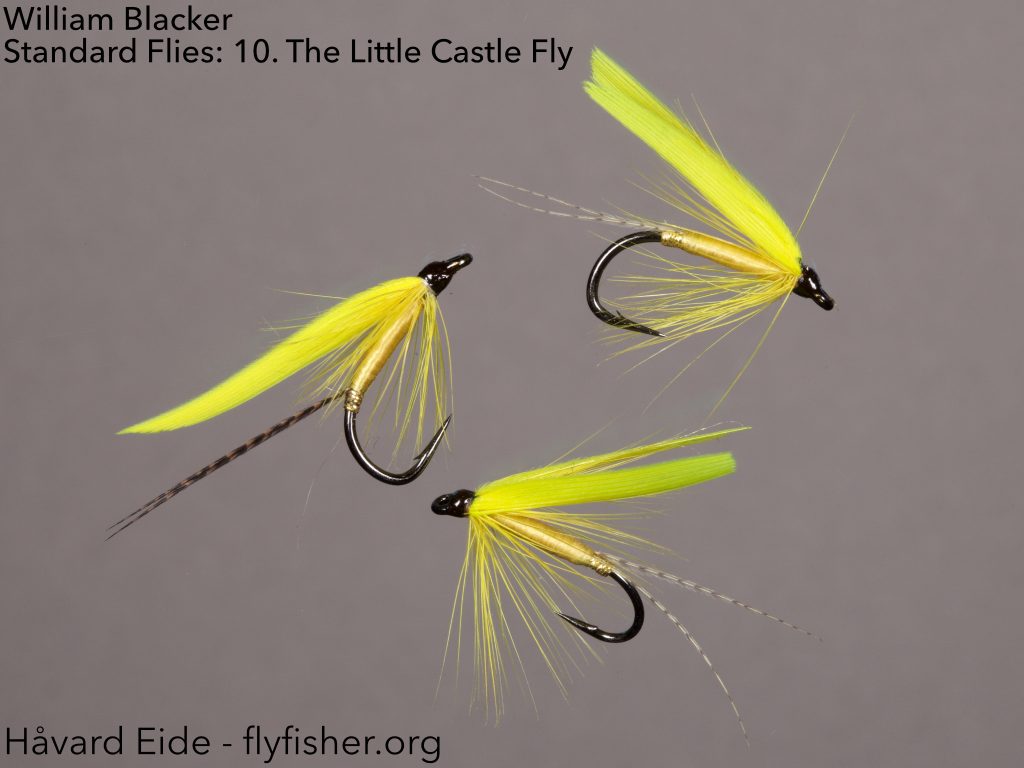 For this pattern I chose some bright yellow swan for the wing. There is one "off" with a dark tail, but that was just a tying-zone mishap: the natural dark mallard was next to my yellow mallard!