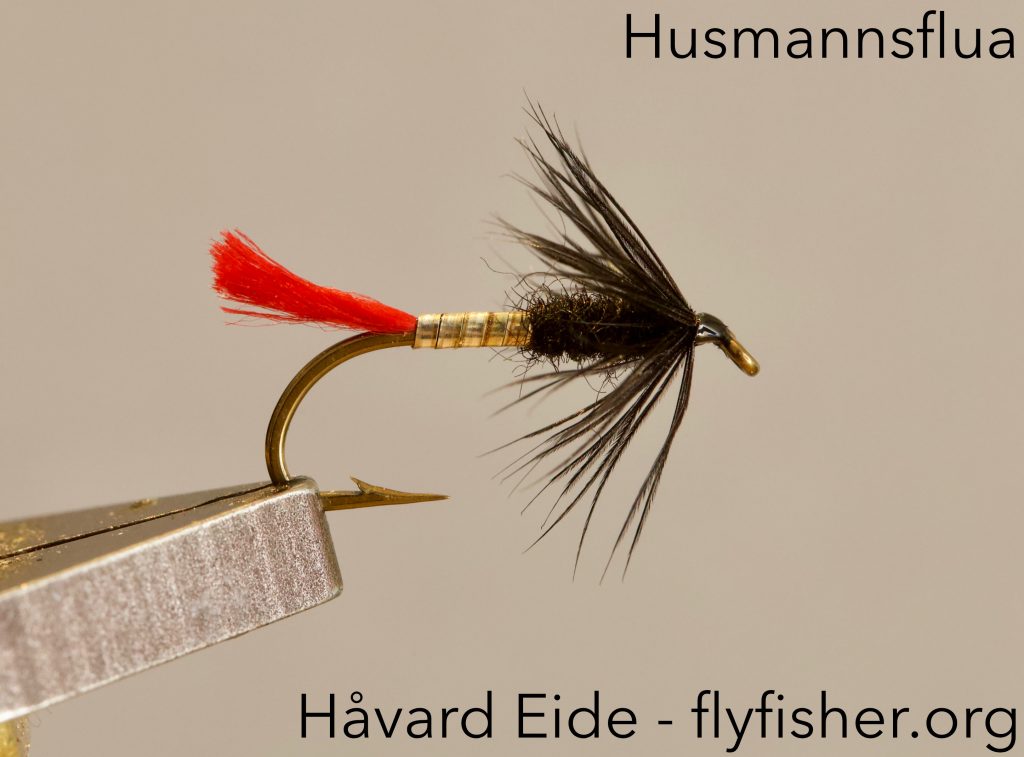 The combination silver/black/red is never wrong, and not so here either. Tied on a Mustad 71300 #10 with berlin wool as dubbing in the thorax. A pattern that can be changed with longer hackle or more black dubbing, depending on the river and conditions you are fishing in.

Hook: #10-14
Tail: Short tuft nylon floss
Body: First 1/3-1/2 flat silver tinsel, rest black wool
Hackle: Black hen.
http://flypattern.org/authors/john-sand/book/patterns/pattern/husmannsflua