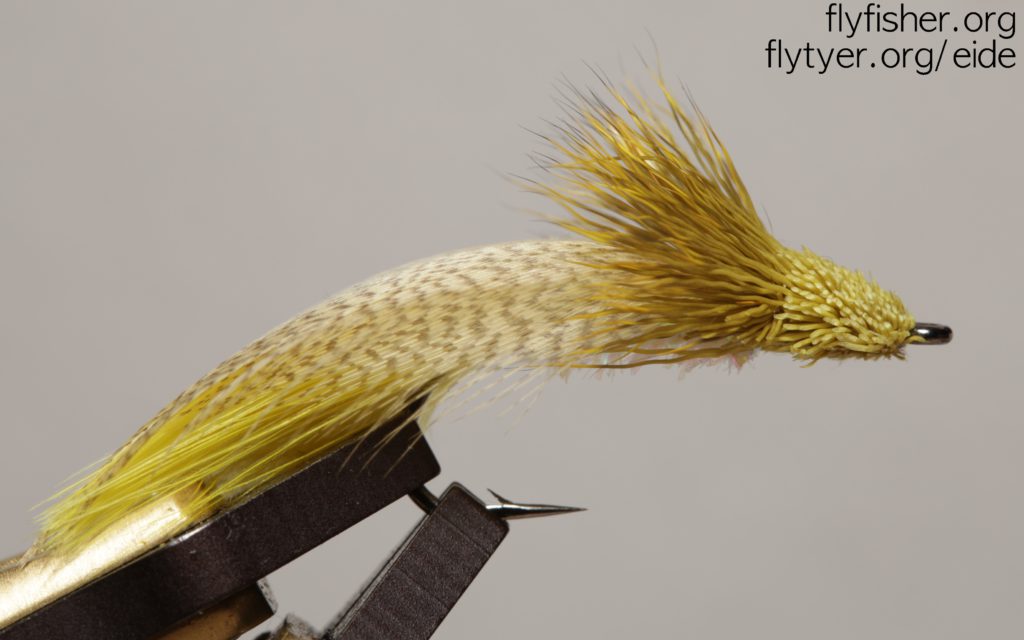 Hook: Ahrex NS110 Streamer #4
Tail: Yellow marabou
Body: Silver/flash
Underwing: Squirrel
Overwing: Yellow mallard flank
Head and collar: Yellow deer
I've always fished dry after trout, done some nymphing, but streamers have never been a big part of my boxes. There have always been some zonkers available, but they have mainly been used when fishing after searun browns on the coast, so this year I'm tying up some streamers to bring with me, and I'm going to do some more active streamer fishing after trout when heading into the river.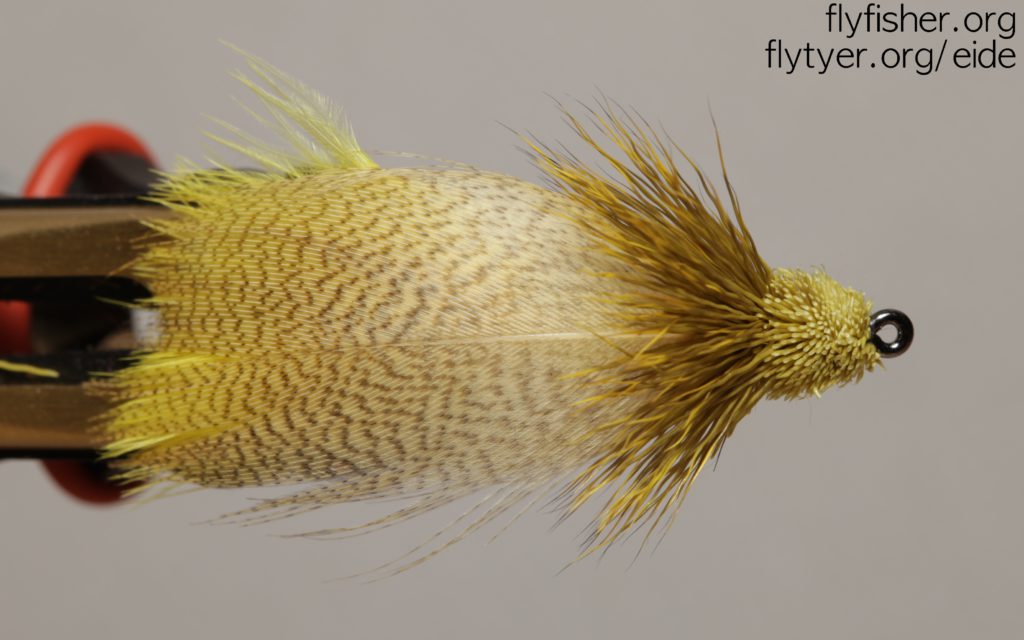 The zoo cougar is a good pattern to start with: the collar and the deer head will push a lot of water and make it swim high in the water (unless fishing with sinking line) and be a versatile pattern to fish with. I have not done any weighted versions yet, but that will added later.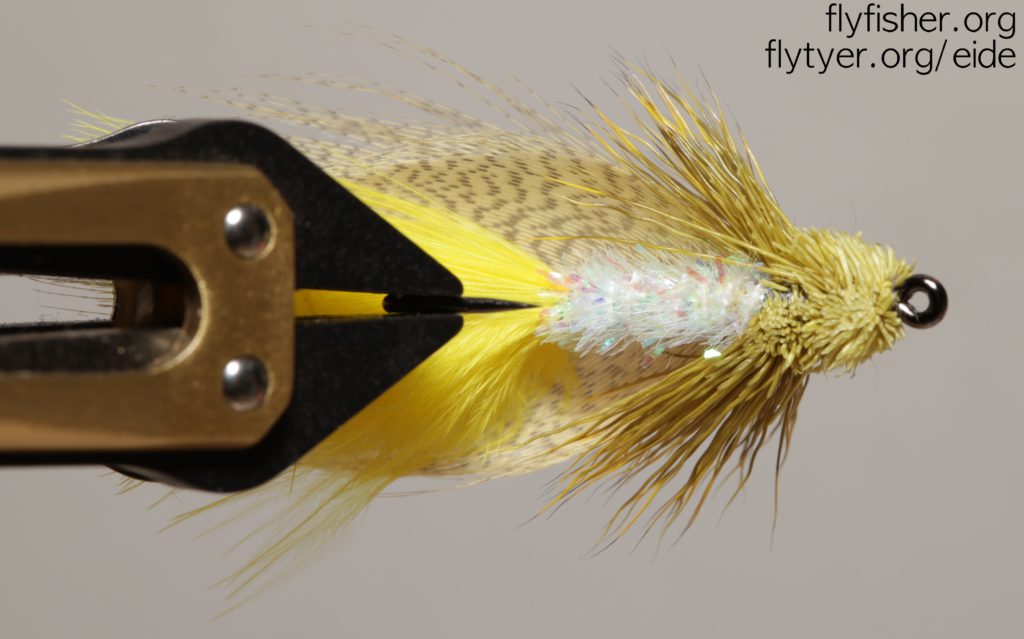 The pattern can be done in different colours to adjust to your waters, a olive version: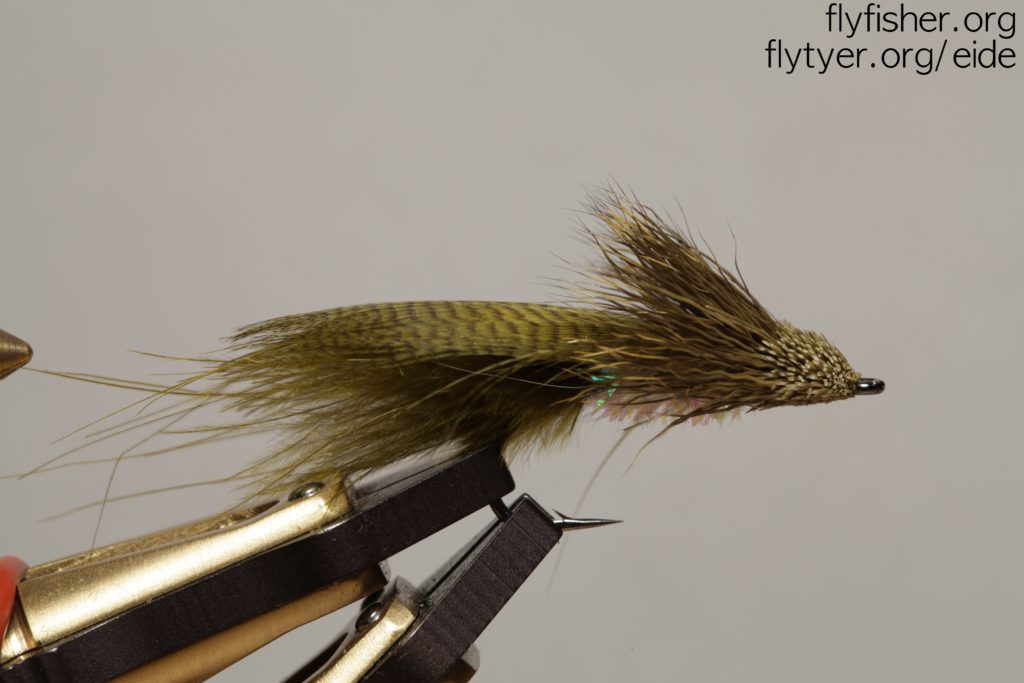 A white version: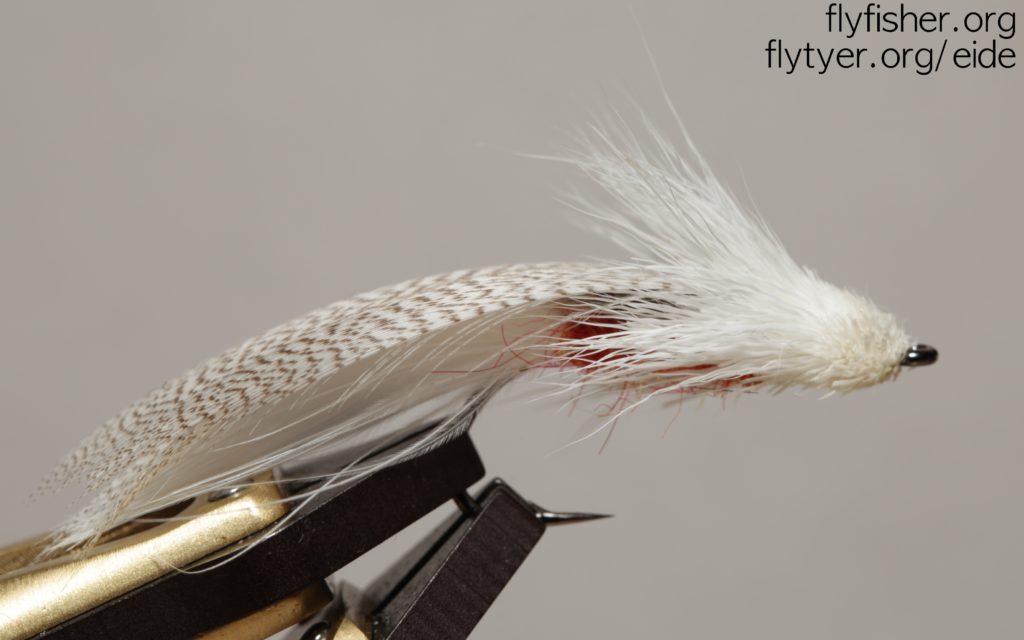 And while tying it I had to do a articulated version to get my large streamer box going. I know: it is not big by all accounts, just big for what I've been tying so far! The version is tied with A.Jensen Danish Seatrout hooks in #2 at front and #4 in rear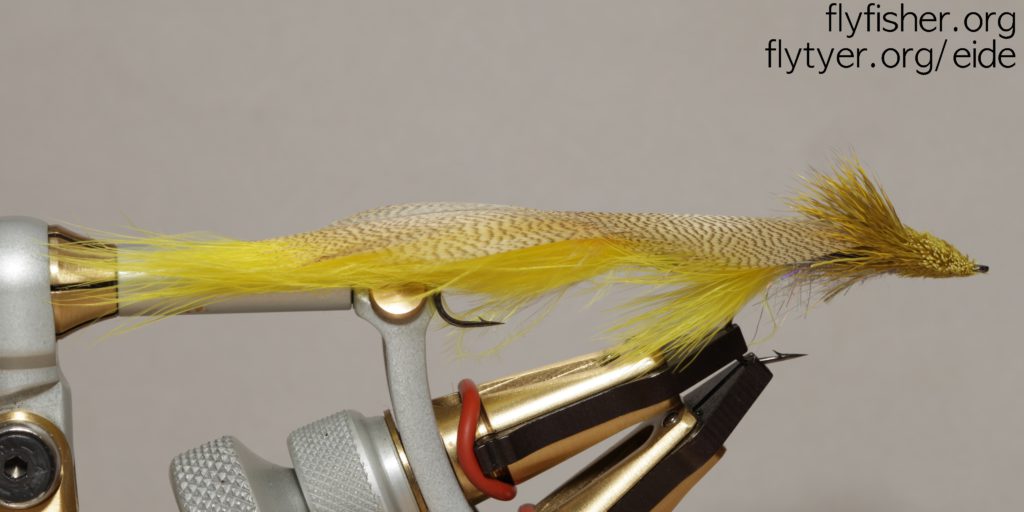 As normally when I start investigating a pattern: a set of zoo cougars