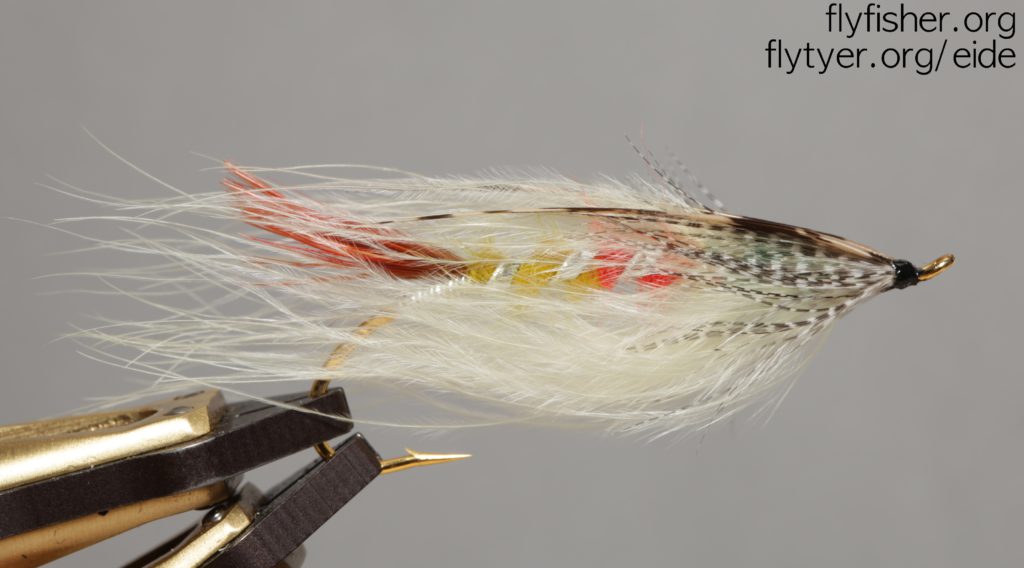 I fish with all the classics I make (of course: I put aside some specials that I want to keep), so thinking about fishing situations is important: where am I fishing, when and what could the water be like at that time. With the new season coming up soon and the fact that I'll be fishing in a river that could be high on spring-flood, I needed some patterns to accomodate that situation.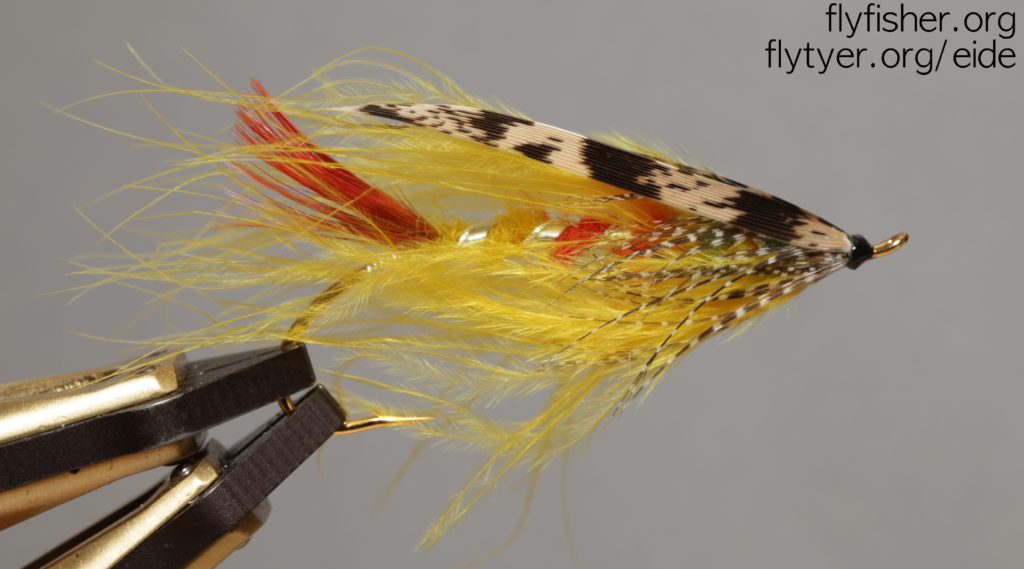 The eagle patterns, here with standard marabou as substitute, is a pattern that should work well in murky, high waters. I have chosen a #3/0 spey hook (that measures a good #6/0 on the scale), but it could also be done on a tube instead.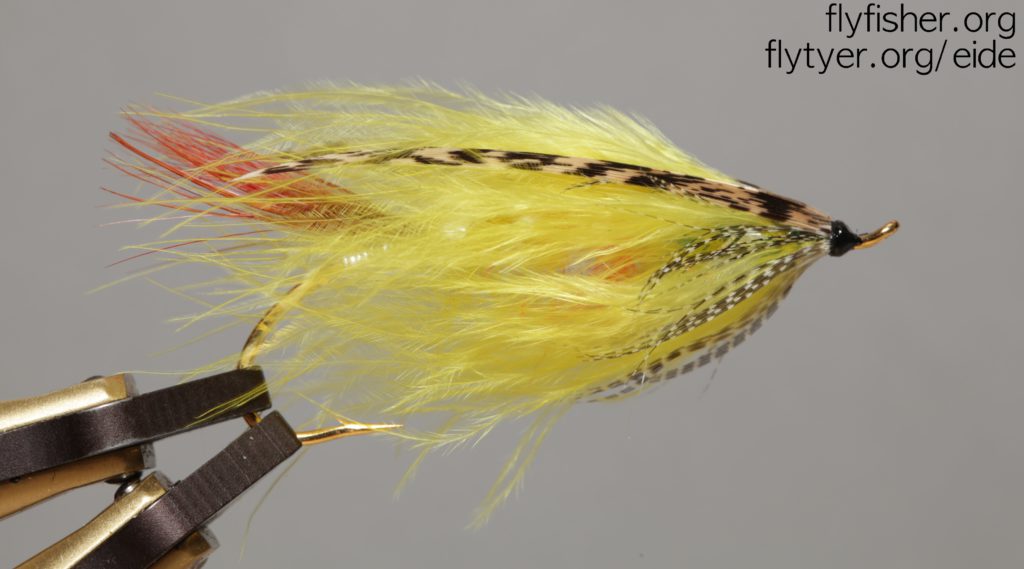 Some experiments with different shades of marabou and testing out the amount to see how these behave in the water.