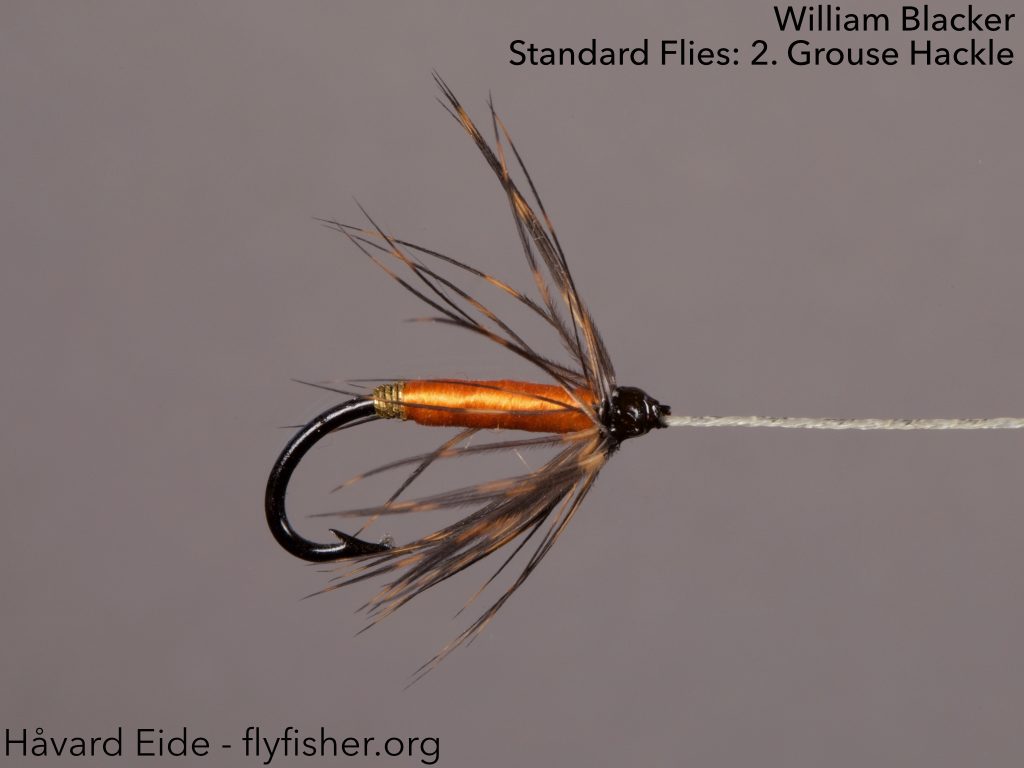 Tip: gold
Body: Gold or orange silk
Legs: Grouse
The Grouse Hackle from The Art of Angling by William Blacker. The one above is tied in hand on a vintage blind-eye hook, while the three below all are tied for fishing on Ahrex FW580 #10.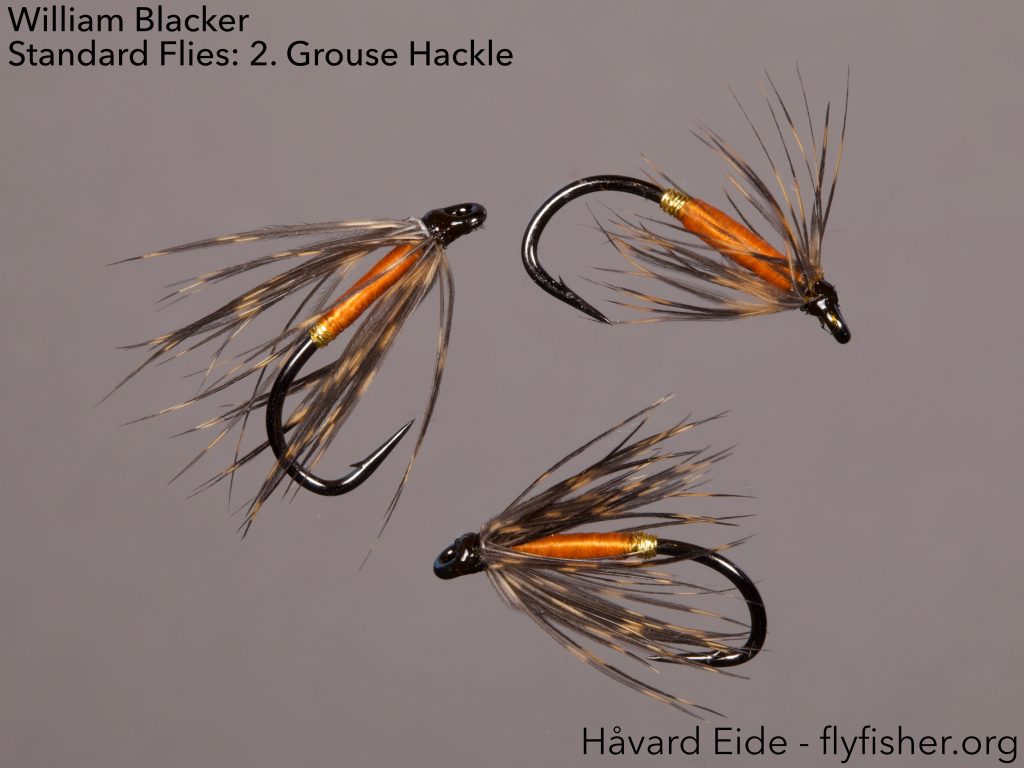 A spider pattern that should give plenty of movement and fish! The grouse hackle is something I should use more of going forward with variants over this pattern!