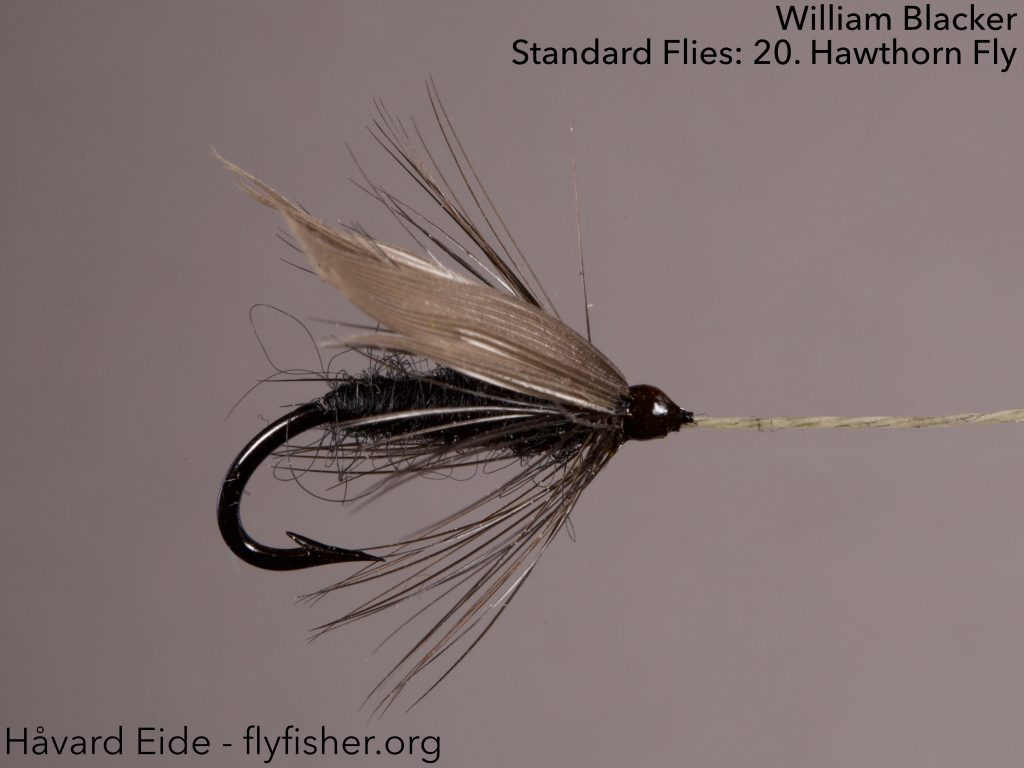 Body: Black mohair
Front-hackle: Black
Wing: Starling or Blue Jay
Hawthorn Fly from The Art of Angling by William Blacker. The one above is tied in hand on a vintage blind-eye hook, while the three below all are tied for fishing on Ahrex FW580 #10.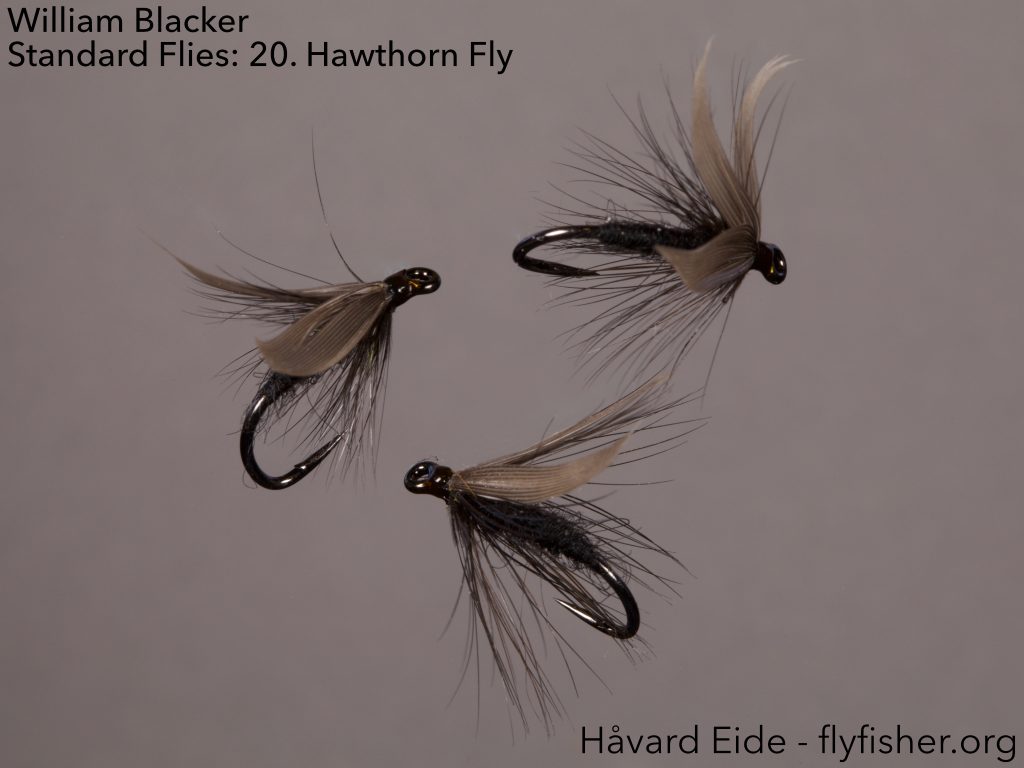 Found some nice and soft hackle for this pattern – a slow retrieval should give it the movement and action to trigger a hungry trout.