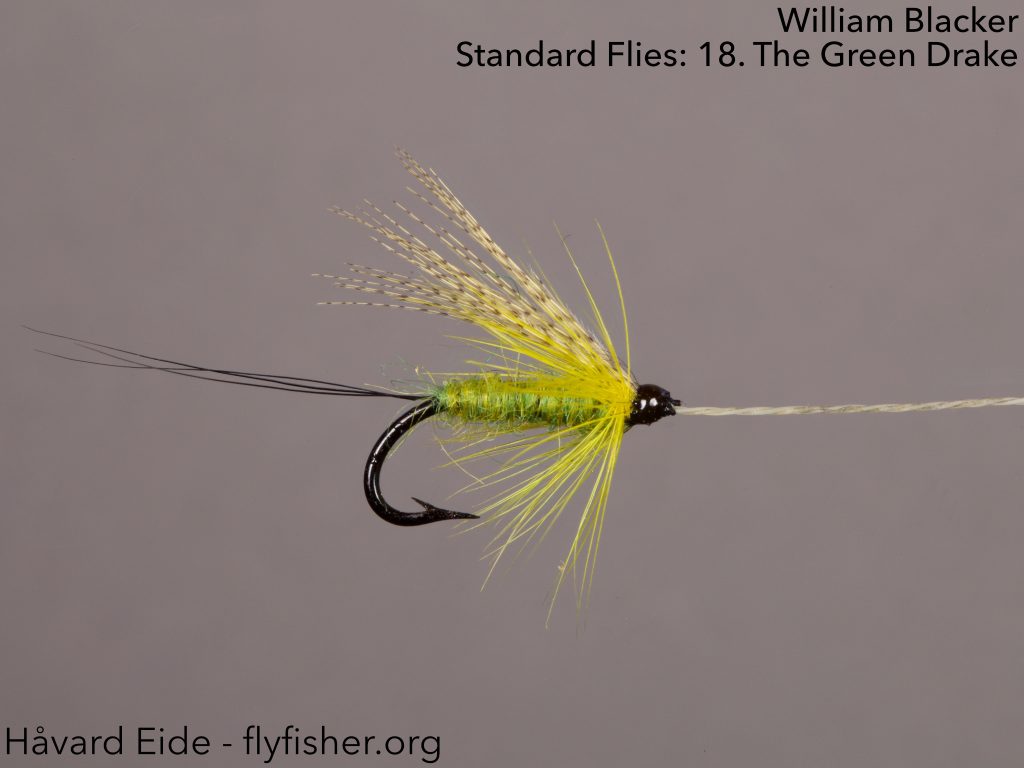 Tail: Black bear, three hairs
Body: Yellow-green mohair
Hackle: Yellow
Wing: Yellow mallard
Head: Black
The Green Drake from The Art of Angling by William Blacker. The one above is tied in hand on a vintage blind-eye hook, while the three below all are tied for fishing on Ahrex FW580 #10.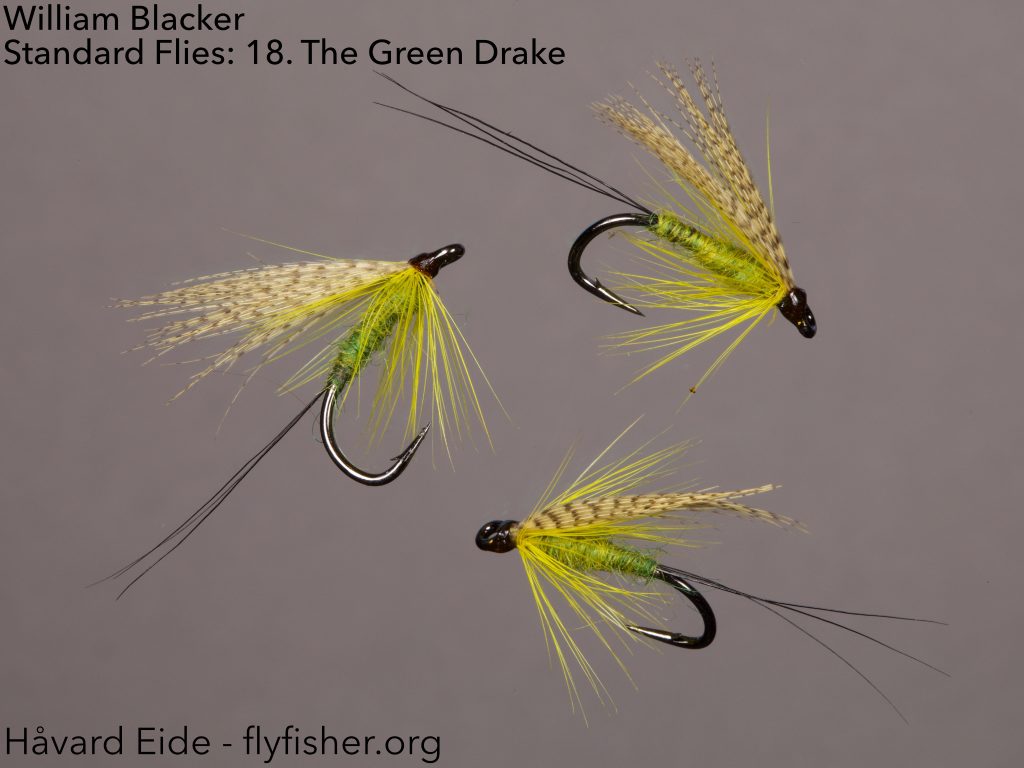 The tail can be substituted with any dark, relatively stiff, material. For this one I'm actually not sure what I chose, but it was a piece of fur with stiff material. This comes down to my philosphoy of choosing what could be the best approximate if I don't have the exact match in material.