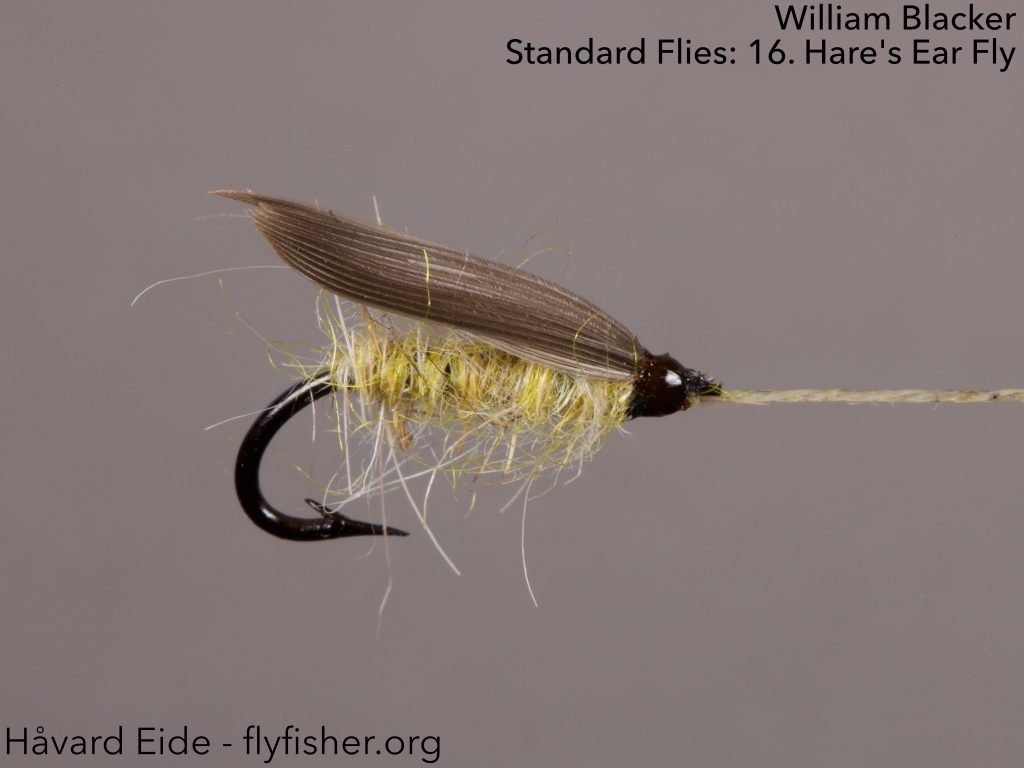 Body: Hare's ear fur, mixed with a little yellow mohair
Wing: Starling, bunting, or woodcock
Hare's Ear Fly from The Art of Angling by William Blacker. The one above is tied in hand on a vintage blind-eye hook, while the three below all are tied for fishing on Ahrex FW580 #10.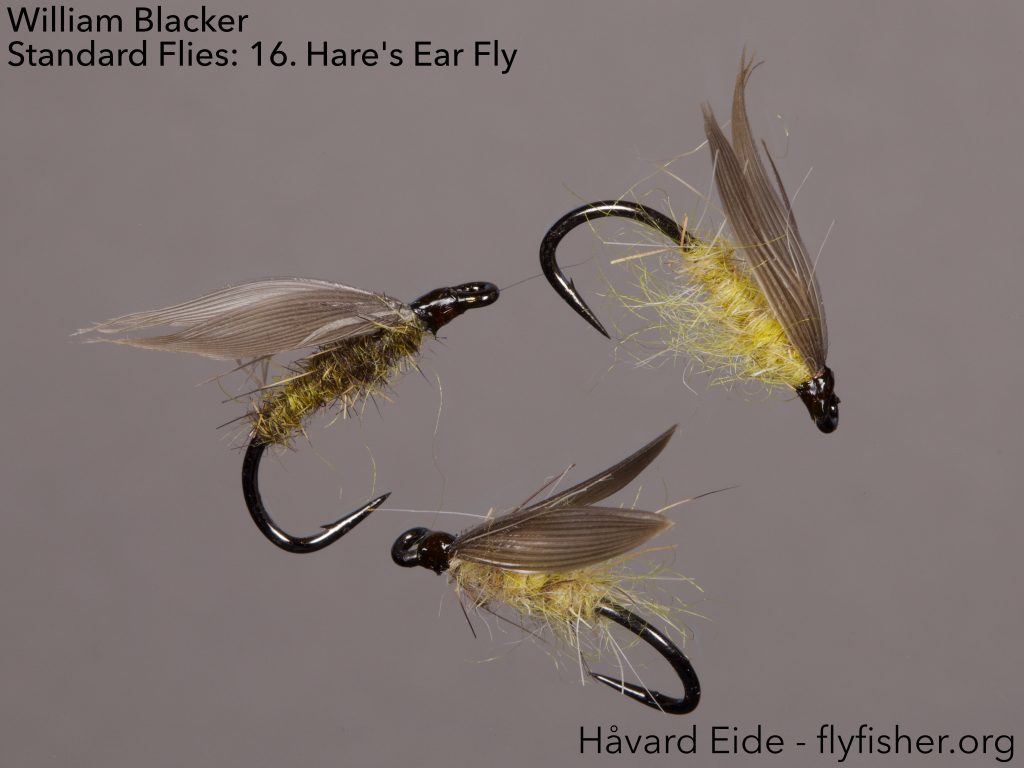 The darkes ones suffered during a lack of long enough starling to cover the hook-length (and a bit too much hare's ear in the mix compared to the other two. A buggy pattern indeed!