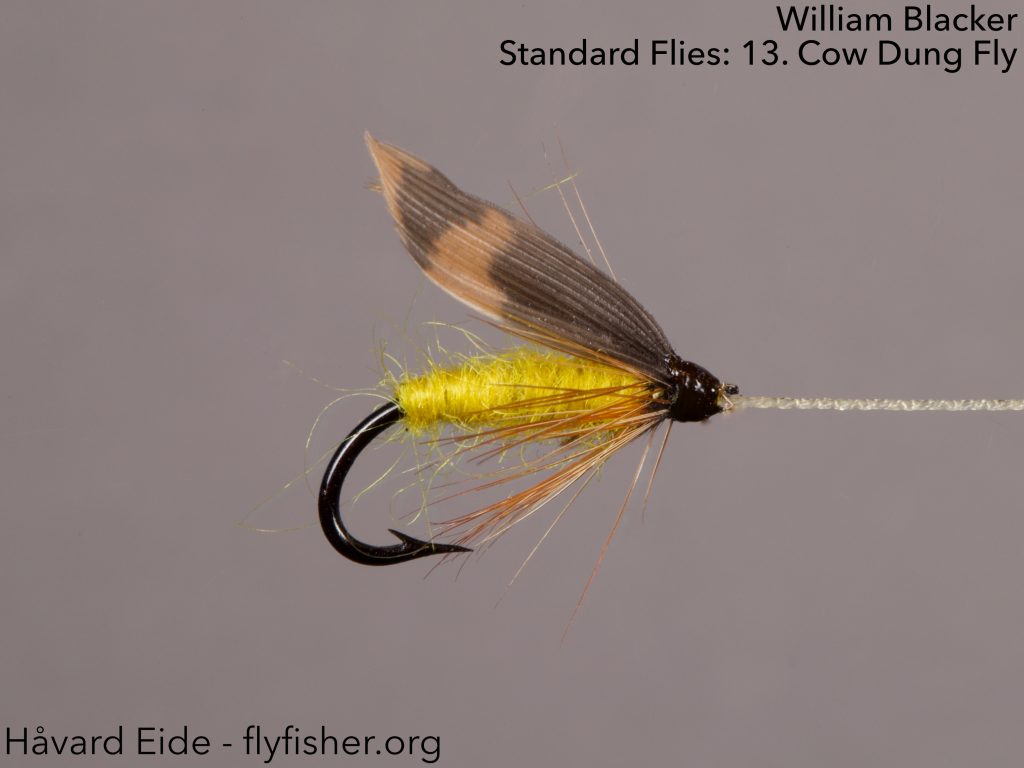 Body: Lemon mohair
Hackle: Cinnamon
Wing: Landrail's wing
Cow Dung Fly from The Art of Angling by William Blacker. The one above is tied in hand on a vintage blind-eye hook, while the three below all are tied for fishing on Ahrex FW580 #10.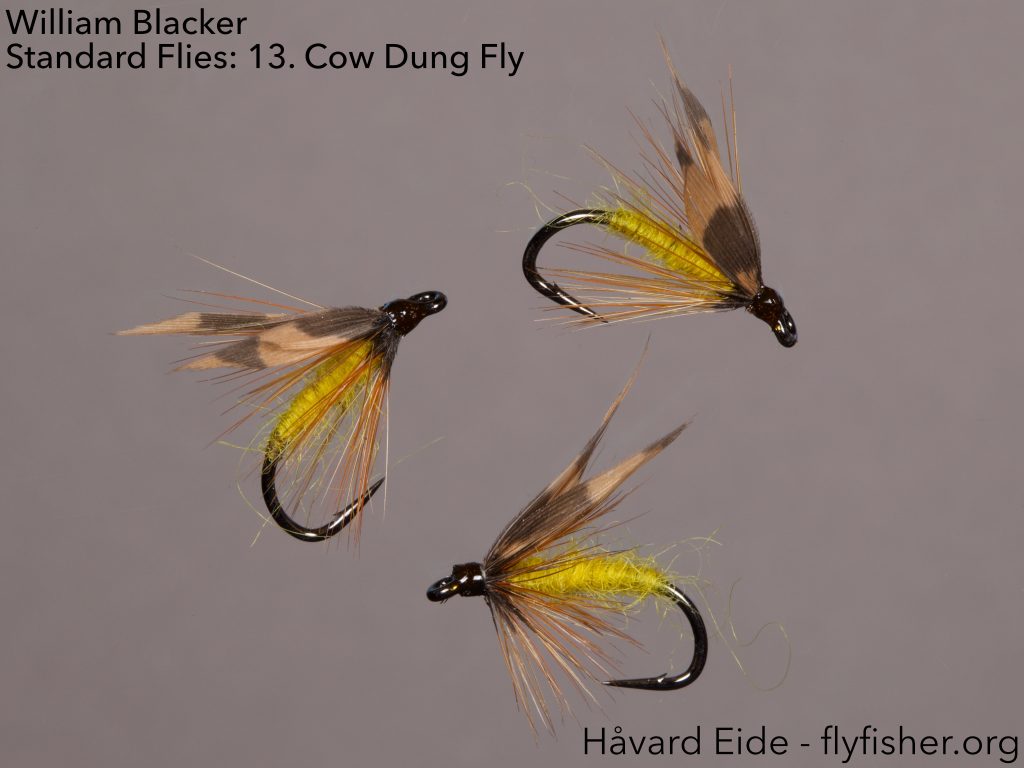 For this I substituted Landrail with what I had available in a dark/tan wing material: don't get too fixated on the exactness of a pattern, looking at the intent of this pattern from the old pictures, this, for me, is a good representation of it!