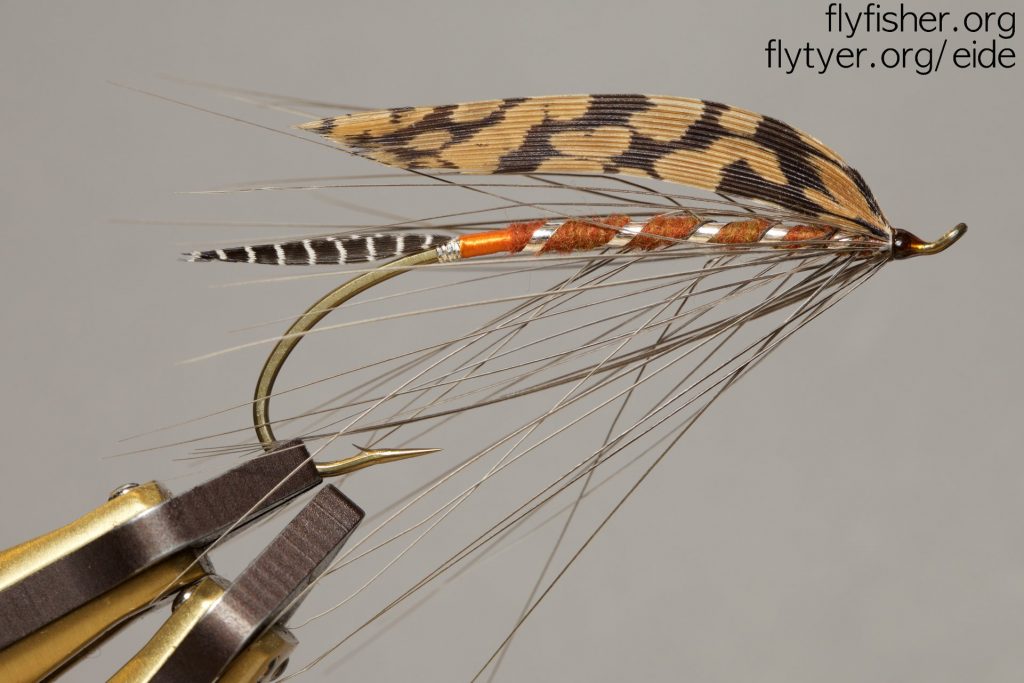 Hook: Alec Jackson 2060 #3/0
Tag: Silver
Tail: Teal
Body: Orange silk. Green, Red and Brown wool mixed
Ribs: Silver
Hackle: Heron from second turn
Wing: Golden pheasant tail
A pattern from the Farlows book that was given as a challenge on The Spey Tyer group on facebook. The only difference here from the Keson version is the body: Where Kelson had olive-green, Farlows had Green, Red & Brown wool mixed.
Tied this sparsely to bring for fishing, so went with just a few turns of hackle, and a hackle that wasn't dense in fibers. A pure Golden pheasant wing is not something that is too easy to work with, but as long as you take your time it will come together in the end.